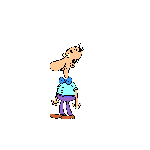 Welcome to the Portal of Transformation. Here you can learn about werewolves and their fellow shapeshifters as they are portrayed in folklore and mythology from around the world. Although some of these creatures are much like werewolves except for the species involved, other shapechangers deviate widely from anything you would normally associate with werewolves.

The Naga of India are demigods who only rarely associate with humans (and then, usually just with royalty or Buddhist saints). The playful and prankish kitsune and tanuki of the Far East are almost the inverse of the European werewolf. Rather than being people who turn into animals, the tanuki and kitsune are usually animals who can choose to masquerade as human.

The selkies of Scotland, Ireland and Iceland are gentle maidens who turn into seals. The werecat witches of European folklore show an entirely different attitude than werewolves, even though they are quite similar in most other ways. Likewise, the werebeast sorcerers of other continents show only a little variation from werewolves: we find much that is familiar in the were-hyena of Morocco and the jaguar shaman of South America.